One or two incredible weeks in Spain!


Six exclusive wineries, in both Jerez and Rioja, followed by extravagant lunches or lavish dinners.


Your tour will be lead by Barry Brown, President of The Spanish Wine Society, and recognized as one of the foremost experts on Spain and her wines.
Rioja
Travel to Bilbao to visit the magnificent Guggenheim Museum Of Art.


Private guided tour of historic Logrono, capital of the Rioja region, the medieval town of Briones and the walled hilltop village of Laguardia.
Jerez
Private Guided tour of Jerez de la Frontera, El Puerto de Santa Maria and Sanlucar de Barrameda.


Unbelievable displays of horsemanship at the Royal Equestrian School.


A fiery Flamenco performance in the heart of the old town.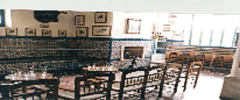 Sherry tasting in Jerez

Barry Brown, President of the Spanish Wine Society is regarded as one of the foremost authorities on Spanish Wine and Spain in North America. Spain is his passion….this will be his 28th tour!


Offering unique, high end, wine, cuisine and culture tours and personalized custom travel planning for 6 years, THE WINE & TRAVEL COMPANY fills a niche in the luxury, boutique travel market.

We specialize in Australia, New Zealand, Spain, France, South Africa (Wine and Safaris), Vietnam, Cambodia, Laos, Hungary, Fiji and the Niagara Wine Region in Canada.

"Distinctive and Select Travel...Fascinating Lifestyles and Cultures…Sumptuous Cuisine...Superb Wines...enjoyed together as they should be"



"The Spanish Wine Society is under the direction of the quixotic Spanish wine lover Barry Brown who travels, eats and drinks Spain at every opportunity. His Spanish wine tours are considered pivotal life experiences by those who have signed on"

David Lawrason

Wine Educator and Senior Editor and Wine Writer for Wine Access Magazine

"Thank you for introducing us to such a great experience!"

B. Parsons
Toronto , Canada

"Beautiful wines, spectacular foods.. Thanks for making ours such a wonderful time. We will join you again"


A. Blouin
Nantes, France
...back to previous page

Rioja
$2894.00 CAD or $1918.00 USD
(Per person based on double occupancy)
Single supplement: $342.00 CAD or $236.00 USD

Jerez
$2522.00 CAD or $1741.00 USD
(per person based on double occupancy)
Single supplement: $363.00 CAD or $250.00 USD

We welcome single travelers on all our tours and will make every effort to arrange shared accommodation if requested.

Includes, (in both Rioja and/or Jerez), land transfers in Spain, 7 nights accommodation (breakfast included), 6 private wine tours and tastings, 5 extravagant lunches and 4 grand dinners with all wines, all museum, gallery, castle and cathedral visits as in itinerary, private guide and wine expert for duration of the tour. (airfares not included)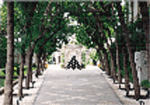 "we invite you to be our guest!"
To book,or for further information on these or other wine, cuisine, art and architecture tours, including customized personal itineraries, please contact us.

Cheers!
(416) 531-4455